Protect yourself and your organization against cyberattacks.
This actionable end-user security awareness training is structured around ten key, standalone topics:
The Cyberthreat Landscape
The Most Common Types of Cyber Attacks
Identify the Important Systems and Assets of Your Company
Mitigating Cyberthreats to Facilities, Networks & Data
Cyber Resilience and Incident Management
Designing and Executing a Mitigation Strategy
Introduction to the NIST
Framework
Financial Crime & Corporate Fraud
Fraud Controls & Corporate Culture
Not sure yet?
Get in touch with us or  try our free trial to get an idea on what you could expect.
As our daily lives become more and more dependent on Internet-based tools and services, and as those platforms accumulate more of our most sensitive data, the demand grows for advices and protection in the field of cybersecurity.
Cybersecurity affects everyone, including in the delivery of basic products and services. If you or your organization want to better understand how to address your cybersecurity, this is the course for you and your colleagues to take – from seasoned professionals to your non-technical colleagues.
Corporate Cybersecurity Risks to Prepare for:
Cyber risk management has become a fundamental component of business operations, and understanding and mitigating risk has become an essential skill for business leaders and every member of an organization's staff.

Individuals and companies with a security-aware culture are less likely to suffer an expensive cyber-attack.

Educating yourself about workplace information security threats and adopting secure practices will help protect yourself and your company.

This course will equip you with a comprehensive understanding of how to identify and manage operational, litigation, and reputational risk.

By taking this course, you'll learn how to assess and mitigate web security vulnerabilities within an organization's networks, systems, and data, and explore strategies for responding to a cyberattack.
Cybersecurity Essentials course also lays the groundwork to

understand and explore the key issues facing policy makers attempting to manage the problem of cybersecurity

, from its technical foundations to the domestic and international policy considerations surrounding governance, privacy, and risk management, to applications for achieving the goals of an enterprise, an institution, or a nation.
Why You and Your Teams Need This Course:
This course offers an in-depth exploration of cybersecurity that is valuable for individuals, senior managers and employees at every level, with no previous knowledge or experience required.
Business leaders will gain the knowledge needed to lead their organizations through the complexities of the cybersecurity landscape, and develop the know-how to set appropriate budget guides for this task.
It will also give you the opportunity to build confidence and understanding in a key area of importance, from gaining an up-to-date overview and understanding of cybersecurity and risks.
By the end of this course, you will:
Easy to learn. Easy to use.
Easy to like.
• Study on-demand and at your own pace regardless of where you are in the world.
•  Course can be completed in as little as 4 weeks but you will have access for up to 6 or 12 months (depending on the selected offer).
• Assessed by an online multiple-choice exams, with immediate results.
• 24/7 support with the Course's Q&A section or on MAET Community Forum.
Completing this course shows your dedication to fight cyber criminality and protect your organization.
Why not show that you have acquired specialized knowledge in the field of Cybersecurity?
This course comes with a Certificate of Completion that you can use to show your newly acquired skills and improved professional value through a better understanding of this topic.
This online course from MAET Consulting is delivered in collaboration with the cutting-edge platform, Thinkific:

Content gamification, quizzes and assignments for the Cybersecurity Essentials course are designed to exercise the learner's understanding and retention of the covered topics. Emphasis is on foundational issues, rather than just memorizing facts.
The goal is to help you develop the habit of properly assessing and improving cyber risk posture in real computing, networking, and software systems.
You will also find a great deal of additional resources as part of this course: cheat sheets, assignments, checklists, templates, and more!
Our Most Popular Course
 for Employees
Our Most Complete Course for Executives
Ask us what you need, we will build it for you
Industry Specific Courses
Bespoke courses, with a focus on your sector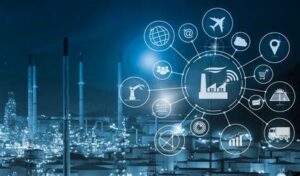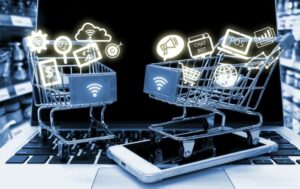 Protect your business effectively against phishing
Simulate a phishing attack with Attack simulation training
Simulate phishing attacks and evaluate practical behaviors in realistic situations.
Offer employees best practices & policies to support immediate translation from theory into practice.
Finally understand how your employees behave when faced with threats in their mailboxes.
Simulations of phishing attacks, known as phishing tests, enable you to improve your level of protection and include your employees in your cyber projects.